What can you do at the Bulb?
** I WOULD CONSIDER MAKING THIS SHORTER BY 30-50%**
The art at the Albany Bulb is ever-changing, as dynamic and ephemeral as the tides that come and go each day. The art is anonymous and uncurated, made by people who want to share their creativity with an appreciative audience of dogwalkers, birdwatchers, and people taking a stroll. Sometimes visitors or other artists add to or alter the work. Nothing is permanent, but love and respect are embodied in an ethos of "do unto other art as you would have done to yours."
If you have an urge to make art here, get to know the community and its culture by visiting many times before making a change. Notice that many artists make small, hidden gifts for others. Tagging someone else's art is bad karma!
If you visit regularly, you'll see ongoing artistic conversations as creators riff off each other's work. A zone with lots of eyes painted on rocks may sprout more eyes. A small human-made spider web may inspire a bigger one or a sculpture of a man may attract embellishments of a hat, wings, or shoes. Look for processional art with repeating motifs that lead you on a treasure hunt all over the "island."
People use the abundant natural materials, rubble–and their imaginations!–to make ephemeral sculptures. Think of them as sandcastles on dry land. If you want to get inspired, Love the Bulb sponsors family-friendly art-making events.
The Bulb features salt marshes, mudflats, rocky shore, upland, and beach. Love the Bulb sponsors nature walks to help you enjoy and study these important San Francisco Bay ecosystems.
Egrets, cormorants, oystercatchers and more than 140 other species inhabit the Bulb's diverse habitats. Learn about them on our nature walks.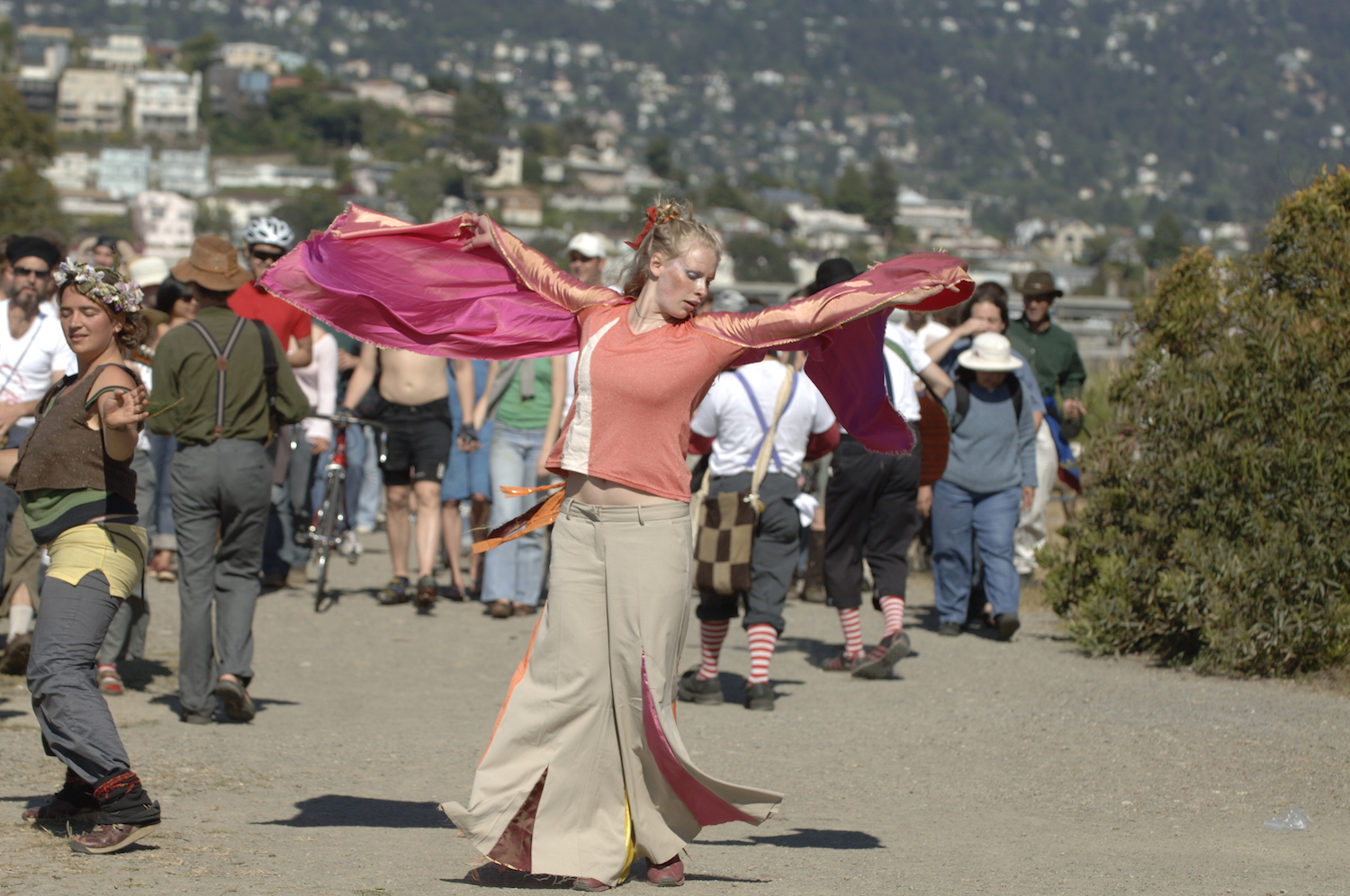 Music, dance and theater are more delicious outdoors. Love the Bulb presents exciting performances from Shakespeare to Mexican folkdance.
Walking is the most popular activity at the Bulb. The park is open from sunrise to sunset.